There are hundreds of NFT projects launching every month in 2022.

But as any experienced NFT collector will tell you, simply releasing a project into the wild and relying on a fan base is not enough to guarantee success.
To capitalize on this trend, you'll need to take certain steps to reach your target audience. Then, there are a couple more steps to get your audience interested in your project. Here is a high-level overview of how to promote your NFT and the steps to take to build hype.
How to Promote Your NFT
The process of NFT advertising is still in its infancy and is evolving rapidly as projects with new and unique marketing mechanics emerge. There are a few core strategies that creators should use to get their message out there.
You'll want to outline some of the latest or most efficient strategies out there. Then, build a campaign plan that uses the ones most likely to achieve your goals.
We outline a few of the most popular strategies below.
Social Media Marketing for NFTs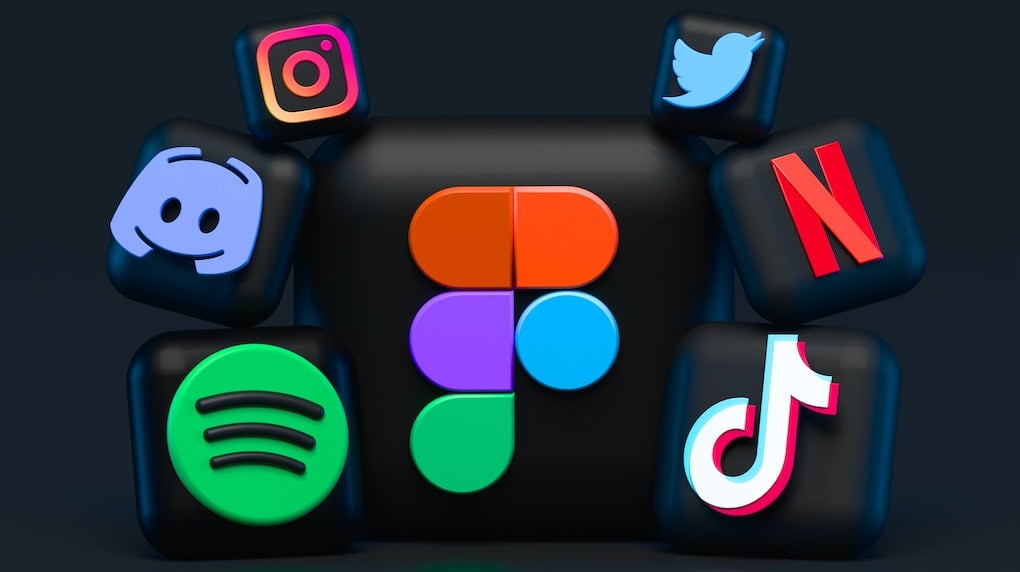 With Facebook, Instagram or Twitter as part of an overall strategy for marketing purposes, you can expand your reach and audience base. But not only that, your brand's presence on social media has a halo effect on your consumers. The halo effect essentially means that when you like someone — and the same goes for brands — your mind makes positive assumptions about their personality traits even if those things have nothing to do with the actual topic at hand.
When your social presence is polished, people trust you more.
The halo effect also works with the number of social media followers an account has. We assume, because of a 'social proof', that the more followers an account has, the more legit it is.
Since NFTs are rising in popularity, so are NFT scams. So, more and more people rely on social proof to legitimize their opinions about the NFTs at hand.
It's important to "build up your followers — not in the hundreds, but the thousands," says Marketing Manager Victoria Samways. "People look at this number to gauge the popularity and strength of a project."
Twitter, Instagram, Discord, and Medium are the most popular platforms to showcase your drop, according to Samways. And, it's been noted that the most popular NFT accounts always have at least a Twitter account. This is because NFT Twitter has emerged as a leader in how artists and collectors communicate in the space. Who knew Twitter would make such a comeback?
Other useful platforms include Reddit, TikTok, and Bitcointalk to help spread the word about your NFT Collection.
Discord

Discord is one of your core marketing channels that will lead to the eventual success and/or failure of your NFT project. Managing a Discord channel is a lot of work and you are going to need a team to manage it. NFT collectors are a rabid bunch that want to be communicated with every step of the way. Here are a few tips and tricks.
One concept is to trickle the growth of your Discord membership so that it's manageable. Once a small loyal following is built, you can invite people from your community to become moderators. Once you have created your Discord offer very limited access to just your team where you can start building out channels as well as resources for its eventual public launch. You can slowly add more members from your loyal following starting with friends and followers of your artists and founders. You can also offer early limited access to influencers and private members clubs which are outlined in this post a little later on. As awareness grows with your project, you can offer limited access with different mechanics to gate your community and try and keep undesirables out. You are going to need to pay for technology to prevent fake accounts and bots and there are contractors and companies that you can hire to assist with this. We can also help point you in the right direction.
It's smart to emulate what other NFT projects you admire are doing with their Discords. For example, one of our favorite Discords is the Random Character Collective who are the makers of the wildly successful Invisible Friends, SlimHoods, and MoodRollers.
You do not want to artificially inflate your Discord numbers and you want to build a real community. Building a Discord community is likely going to take at least six months. If you are in a huge rush to get your NFT to market and you don't spend time to approach this strategically you can expect a lot of long hours, late-night stress and eventual burnout and failure.
Tailor your content marketing for NFTs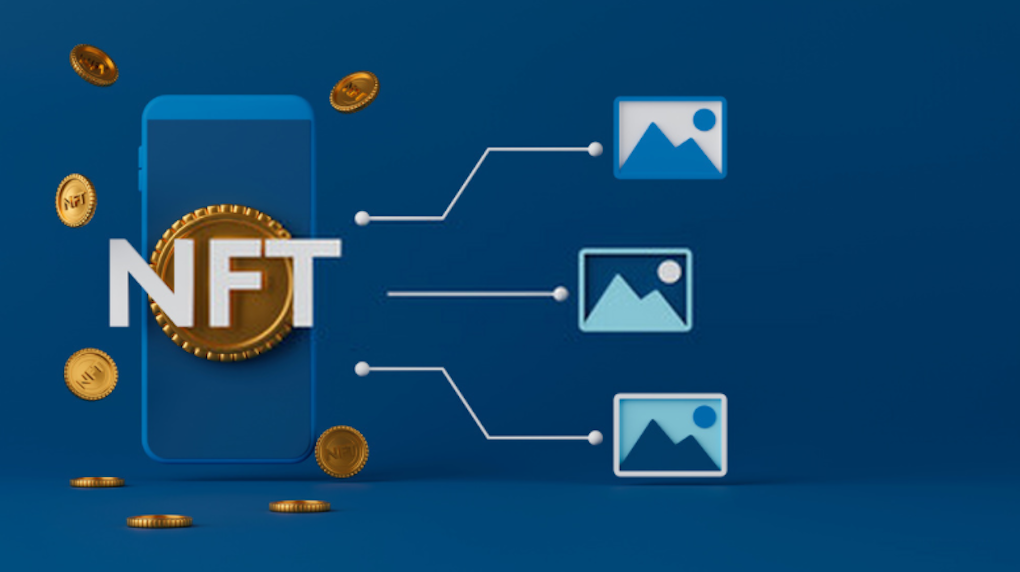 Content marketing, much like social strategy, builds trust when done right.
Information is key when it comes to NFTs. With new technologies and NFTs still in their infancy, prospective buyers might be searching for information. So, you can take advantage of this tactic by offering up some technical insight into your niche.
Your content should be deep and tell the story behind your NFT collection. Versions of this should appear both on your website and in a gated channel on your Discord server. You need to clearly outline the 'Why' and any utility or uniqueness behind your art, utility, and game. You should hire a professional copywriter to help tell this story and make it clear and concise.
Video content should be considered too for both YouTube in a traditional format as well as a vertical format for Instagram Reels and TikTok. When collectors are researching NFT projects to invest their crypto in they are looking to put faces and personalities behind artists, founders, and creators. Putting a human element into your content will help build trust, tell your story, and get people legitimately fired up about your project. Video ain't cheap, however, and you are going to need to storyboard your concepts, invest in a tripod and some lighting at a minimum, and then hire an editor to help polish your videos. A lot of this can be supported by contractors or even Fiverr so you can be smart with your limited marketing budgets.
Yes, influencer marketing works for NFTs, too
Crypto influencers have a massive impact on the market. They help you get your NFTs in front of new audiences and can influence buyers with their mass of followers. Most crypto influencers are on multiple social platforms and so can expand your NFT reach.
Collaborating with an influencer means they trust you. And, when an influencer vouches for you, their audience will trust you, too. They'll be expensive, but remember, this means you don't have to spend time and resources building trust with your followers.
However, you don't need to go for the big brand name influencers and you can find micro-influencers who are much more cost-effective. Yes, you need to pay them or compensate them in some way and they all offer different packages. There are private member clubs like Popeyes Picks Passport, Champs Only, PlugPass, and Alpha Access that you can partner with and offer contests and allocate whitelisted spots to their members. This is for a fee, of course, but can rapidly scale the introduction of your NFT project to a huge number of influencers quickly.
The power of niche communities is a powerful tool for any crypto marketer. Working with influencers enables you to reach people who are already interested in your product without the need to develop an entirely new audience. And, if your NFT goes viral, you both benefit.
There has been some recent backlash against influencers in the space as they often don't announce that they have been compensated for their involvement. For example, this article in BuzzFeed "Moonbirds Can't Remember If It Gave Jimmy Fallon A Free NFT."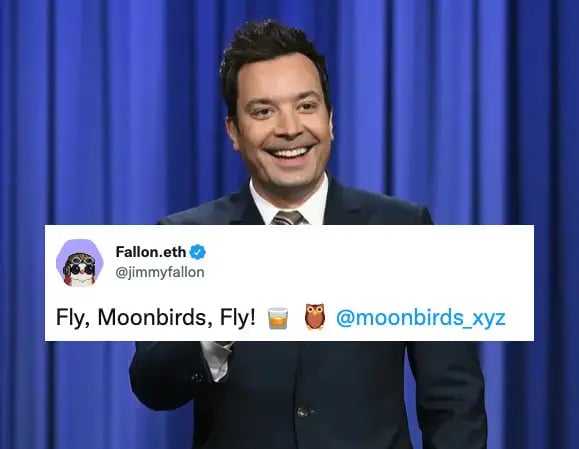 The future of influencer NFT marketing will need to have more transparency and the mistrust of influencers is leading to sell signals on some projects (Moonbirds again) like when Farokh and Steve Aoki buy NFTs.
Community marketing FTW
NFT marketing agencies have found that by using Discord, Telegram, Clubhouse or Reddit, they can build a community online for the specific NFTs. This is done to discuss prices and market movements and other related topics such as investment advice, what's new, and what's coming up.
The point of contributing to forums on these platforms isn't to directly sell but to insinuate yourself into an NFT community. These platforms give you a direct line to the NFT community. And, giving this community something useful — like technical information or marketing insights — builds trust and relationships. It's not the place for hard sales techniques.
Maintaining regular thread updates provides sellers with exposure while helping buyers stay up-to-date about your NFT project.
Create a solid website

Much like a polished social presence inspires trust, a solid website gives your project credibility.
Don't worry — it doesn't have to be massive. Many popular NFT sites are micro- or one-page sites.
What to include on your site:
Roadmap
Whitepaper
Creators/team
Art samples
FAQs
Whitelist information
Any relevant press releases (this can be its own page or links to articles or Discord)
A properly executed website has the added bonus of ranking in search engines and Twitter. Buyers, just like anyone else, use search engines and Twitter to research trending NFTs to invest in. Support your website with an intentional content strategy where the NFT community is sharing your content and it is discoverable on websites and in searches.
Use whitelists to award your loyal followers
Once you've built a loyal following using the above tactics, allow your followers to get whitelisted. A whitelist or allow list is a list of folks you give early and guaranteed access to, letting them mint your NFT as soon as it's dropped. You'll give them a specific date and time window to do it before releasing it to the general public.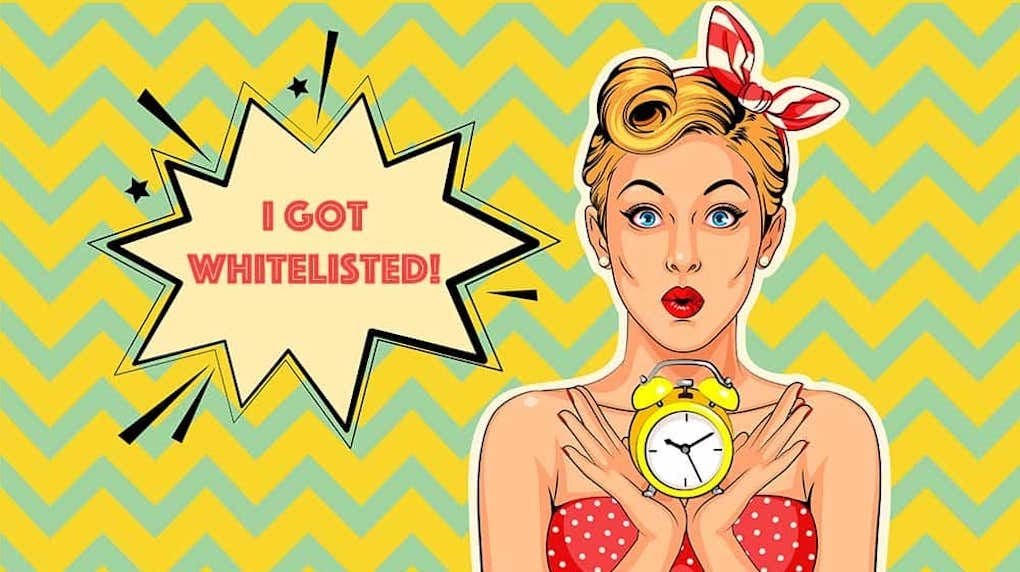 Whitelists allow your loyal followers to avoid gas wars, saving them money on transactional fees. You can also incentivize your whitelist with a special early bird price if you want.
You can use getting on your whitelist as a tactic in your strategy. Tons of popular NFT producers post announcements or instructions for getting on their whitelist on Discord.
Here's how to use whitelists as a marketing tactic:
Publish your Discord link in the bio of each of your social channels.
Reward your most loyal and engaged Discord users but avoid rewarding grinding or any type of incentives inviting mechanics.
Post teaser posts about something big coming soon across your social and remind your followers to stay tuned.
Create a dedicated channel with specific details for earning a whitelist spot on Discord.
Frequently post when you have news on Discord to your social channels and boost with ads.
Partner with other complimentary NFT projects for whitelist spots
Offer whitelist spots to owners of your artist's previous NFTs or work
Start promoting your NFT drop in advance
When creating an NFT, it's important to remember that the more time you invest in building up your project, the less likely it is you'll be lost in the stream. It takes effort and patience to build a solid following.
The biggest mistake we see is people who promote and drop their NFT in the space of a month or less. Give yourself the time to do it right, and reap the rewards.
Something that we learned from Ryan Maloney is that you need to start marketing your NFT as early as possible, while you are working on the art. It takes time to build a real community and you are likely going to need a fan base of at least 10,000+ real followers on Twitter/Discord if you plan to sell out an NFT collection of ~ 1000 items. If your planned collection is greater than that, then you are going to need a huge amount of awareness. How do you achieve those kinds of numbers? You are going to need two things – a strategy and a budget.
Stay Away from Tag-a-Friend Giveaways
Way back in 2021 'Tag-a-Friend' giveaways were a popular tactic in the NFT community. To promote an upcoming collection, artists would ask folks to follow them, tag a friend, or re-post them and draw a winner from that pool. Then, they would send the winner either an NFT collectible or a physical piece of art or even ETH.
However, these giveaways were abused by bots and people who hired low-paid Fiverr workers to generate artificial buzz and a fake increased follower count. It's a huge red flag for modern NFT projects to engage in this type of behaviour because savvy investors will know that this attracts flippers and is a popular strategy amongst scam projects and rug pullers.