Looking for a new agency partner? Don't worry; this isn't the hard sell.
When every agency takes a slightly different approach to its sales process, it's hard to know what the journey from proposal to execution will look like for your project. It can also be a challenge to understand what, exactly, your relationship will be once you've officially partnered up.
You may have questions like:
Will they change completely after the buying cycle?

How do they decide which services your business needs?

When can you expect a proposal after your first conversation?

How do you know that they'll deliver on the promises that their sales team makes?
Major Tom can't speak for every agency in the world, but we can give you an inside look at our own buying cycle for new projects — and what to expect from a partnership with our team.
Step 1: Meet your Account Executive
No two projects are exactly alike, but your first point of contact with Major Tom will almost always be with a member of our Sales Team. They're friendly, we promise!
Whether you're coming to us through a referral, an ad, or your own online detective work, our Fit Manager, Scott, or our Account Executives (AEs) are ready to chat through your needs — and figure out what kind of support will help you meet them.
That'll usually happen on a call. Your AE will get to know your business and your needs a little better. To keep things moving, it always helps if you know:
Which assets you already have, and what you'll need us to build. Do you have product images already prepared? Are your brand guidelines in place, or will we need to define them as part of our strategy?

A clear sense of your goals. Is this a launch campaign to drive sales? An overhaul for a years-old website? Do you have specific KPIs or do we need to decide on them, together?

Your approved budget for a project. This can pretty significantly affect the scale of your project, so it's good to set realistic boundaries in advance.
Any agency worth its salt can help you fill in the gaps — but that means additional time and budget. The more prepared you are in advance, the quicker the process will go.
Step 2: The proposal
From here, the timeline can vary. Major Tom has gone through the entire project approval cycle in as little as six days — and we've also discussed projects that take a little more thought and strategy upfront.
Everything will depend on how much information you can share and how decisive you can be. But on average, expect about two weeks for your prospective agency to put a proposal together.
What happens during that time?
Your AE takes the information they've gathered back to Major Tom's expert project teams. As big believers in collaboration and long-term partnership rather than quick fixes, we want the specialists who will be working on your account to weigh in. They'll help answer questions like:
Do you have immediate project goals or big-picture aspirations? Both?

Are there other, more efficient ways to solve the problems you've identified?

How much support will your project need from each team?
Right from the start, we'll take the time to strategize and ensure we're addressing your ask in the best way we can.
If you have clear evaluation criteria for your agency partners, timelines for your project, and budget approval, it's easier and faster to put together a strong proposal with the information you need.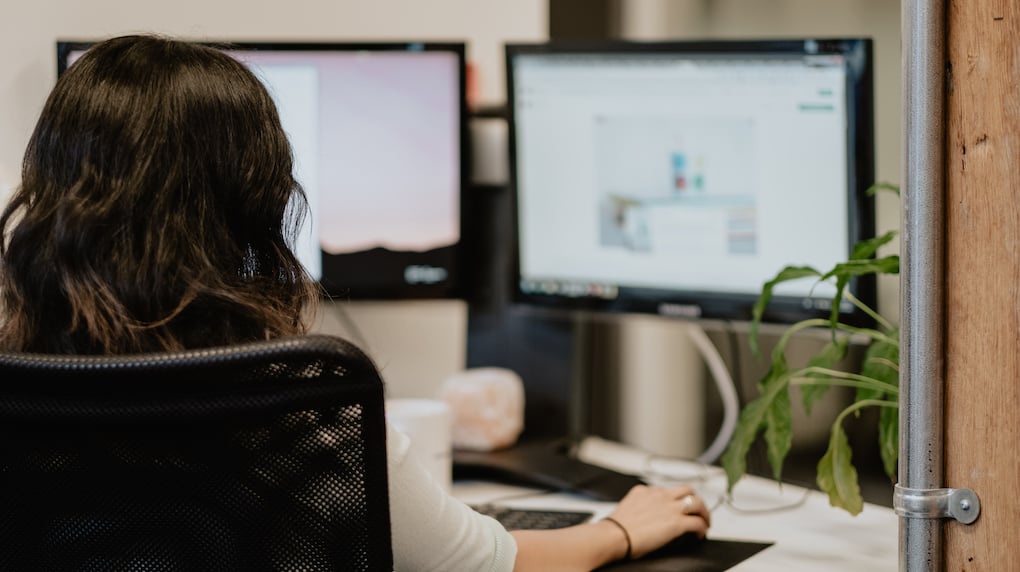 Who's involved at the proposal stage of the buying cycle?
A common concern from clients at this stage of the project is that they're not getting the full supporting of the Major Tom team. We regularly hear from clients worried that their agency will promise the world, then pull together a junior team once a deal is signed.
In other words, who's actually working on your proposal? And will they stick around?
Don't worry: at Major Tom, senior members of your delivery team will always weigh in and sign off on the proposal. That's true whether you're looking for paid media support, web development, creative ideation, or any of our other services. As an agency small enough to consider ourselves "boutique", every project runs through these senior team members — from conception to execution.
Your exact team will depend on the agency's resourcing availability — and we can't guarantee any specific team without a signed, paid SOW — but we'll already have a general idea of which team members and skillsets will be supporting you.
Your AE will be your main point of contact through the entire process, but they're backed up by the expertise of the whole Major Tom team.
Step 3: Reflect and compare your options
Once you receive your proposal, we don't expect a response right away. Sooner is always better — especially if you're in a rush to get up and running — but we expect prospective clients to take a week or two to reflect on the offer.
You shouldn't feel pressured at this point, and want to take the proper time to evaluate whether a proposal meets your needs, fits within your budget, and if you have any questions we still need to answer. Remember that communication with your AE is a two-way street. If anything in the proposal you've received throws you, reach out. We're always happy to explain the strategy behind what's included and what isn't.
What does a competitive proposal process look like?
If you're a bigger business, or committing to a bigger contract, some shopping around is expected at this stage of the game. You should feel confident in the agency you choose, and that means evaluating how they compare to your other potential partners.
For formal RFPs or open pitches, we'll usually plan for another two weeks in which your shortlisted agencies pitch their vision for your business, provide a few more details, and answer any questions you may have.
The ball is in your court for this part of the buying cycle. If you're in a rush and confident about a proposal, it can be over in a matter of days. Just remember that the longer you take to evaluate options, the more time it will take for work to begin.
You'll also need to get internal approvals once you've selected a proposal — so if you need to run your preferred option (and budget) past senior leadership, make sure you allow for extra time here.
Keep in mind that soliciting a proposal without some kind of confirmed budget is a surefire way to set your project off on the wrong foot. That's only because a worthwhile agency will always try to plan a strategy that makes the most of your available budget.
Are you planning a paid media campaign with a $10k spend? $100k? The best approach will vary wildly. The more accurate a range you can provide, the more your agency partner can tailor their proposal to your needs.
Keep in mind that if money is no object, the sky is the limit — and a prospective agency will tend to scope accordingly. This isn't about holding anything back, it's about making the right decisions so your budget goes as far as it possibly can.
Step 4: Paperwork and contracts
This one's important. Once you've decided to go ahead with a proposal for your project, things won't start immediately. Don't expect to kick off your project the day after you decide on an agency.
At this point, your agency partner will draft up a formalized SOW and contract. This document helps us both dot the i's and cross the t's for your account.
Think of it as protecting both your business and the agency you're working with. It formalizes expectations for the project, confirms the team and specific output you can expect, and identifies the timeline for the work. You should expect this stage to take about a week.
Step 5: Accelerate to launch
This is where things get exciting. Once your budget is approved and your project team is in place, things start moving quite quickly.
Your AE will introduce you to your Project Manager (PM). This will be your main point of contact once work begins, and is there to build a sense of continuity and trust. They'll get to know your account inside and out over the lifespan of a project — and keep everyone up to speed as different tasks and teams start and end.
At Major Tom, we'll begin every project with an official kickoff meeting where you meet your full account team, and from there they'll begin work on some version of our discovery process. This is where the subject matter experts dig in to get the information they need about your challenges and goals.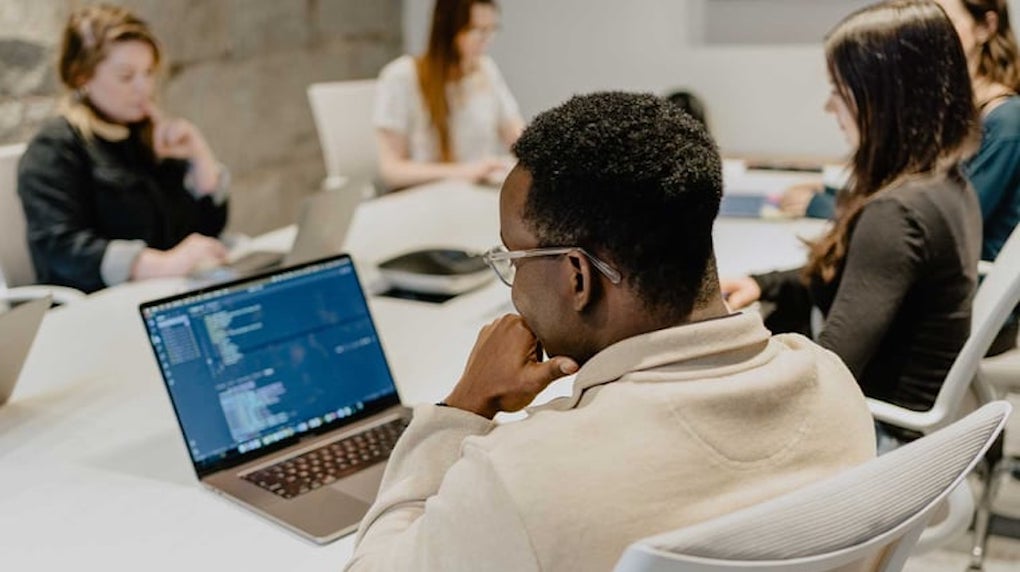 Depending on the work, that might take the form of scheduled workshops, stakeholder interviews, or written questionnaires. The project team might request access to different assets, like your brand guidelines or your website's back-end infrastructure.
Expect about 1 month of for this ramp-up phase, including the payment schedule for your SOW, along with scheduling your team for those discovery phase activities.
From there, you've achieved ignition and your project is in full swing!
Chat with the Major Tom team to get the details
These buying cycle timelines are all approximate — and will depend on the sort of preparation you've done before engaging an agency. We've seen projects go from a first meeting to a contract in as little as week, or percolate for years while clients re-evaluate their approach.
What's most important is that you take enough time to learn about a prospective agency and its process. They should be doing the same. Getting this right before you dive into project execution reduces the risk of surprises down the line.
It also sets both you and your agency up for a rewarding, collaborative relationship — and out-of-this-world results.
Sound like a good fit? Reach out, and let's start a conversation with Major Tom's subject matter experts today.