Have you been thinking about upgrading your Shopify site? An eCommerce overhaul can pay dividends for your business, but before you commit your time and money, you should have some sense of the cost involved.
Unfortunately, that's not as easy as providing a single, set-in-stone number that will cover all your bases for an upgrade. Whether you're switching from Shopify to Shopify Plus, building a brand new site, or just looking to give your storefront a polish, the cost and scope of the project can vary significantly based on your needs.
So, instead of providing a situational ballpark for pricing, let's take a different approach to a Shopify cost breakdown. Below, we'll look at the factors that affect the scope — and the cost — of a Shopify upgrade for your business. Stick around, and we'll even take a look at some ways that you can mitigate the cost of your project.
Just remember, whatever the pricing of your Shopify upgrade, take the right approach and these updates will pay for themselves time and time again.
Let's get started.
The signs that your Shopify site might need an upgrade
It's no secret that the COVID-19 pandemic kickstarted an unprecedented eCommerce boom. Even today, it shows no signs of slowing. Whether your business was already online or had to perform a pandemic pivot and launch your very first eCommerce store, odds are good that you found yourself navigating more demand than ever online.
That's great news — but might have exposed some cracks in the foundation of your Shopify approach.

Maybe an influx of mobile users reminded you that your site hasn't been optimized for the 72.9% of eCommerce sales that are projected to happen on mobile devices in 2021. Or perhaps the brand assets you pulled together for your products and key pages are looking rough around the edges after you've had some time to sit with them. Or maybe you're discovering gaps in the structure of your site — shortcuts that might have lowered the cost of your Shopify upfront but are holding you back now. Like hitting the limits of default Shopify templates, or missing key integrations like a blog and social commerce-ready product pages.
Any agency worth its salt can help you break down these problems, but taking some time to identify points of friction on your site — for you and for your customers — will help determine your priorities for an upgrade.
If a few problems have already occurred to you, it's probably time for a change.
The economic option — a quick overhaul
That doesn't mean that you need to jump straight to a brand new Shopify or Shopify Plus site.
If you're evaluating your Shopify pricing options, and how much of an upgrade you really need, you might start with a barebones overhaul to keep your site up to speed. This could be a fit if you need a proof-of-concept upgrade, a temporary fix, or an option that fits your budget until your revenue grows (e.g. with a marketing campaign, inventory upgrade, or retail-friendly holiday).

Two sides of the same coin: The website
What does that look like? First off, a quick overhaul will often involve some basic structural fixes. Improving your site's template and navigation, or reducing the number of clicks to reach the checkout, for example. You should go in knowing that there probably won't be any radical changes to your backend infrastructure — that sort of expertise tends to come with a higher price tag.
The cost breakdown for this type of upgrade will usually involve some creative and cosmetic fixes, too: improved theme elements, basic revisions to copy, SEO for page titles, and new imagery to show off your products in a more compelling way.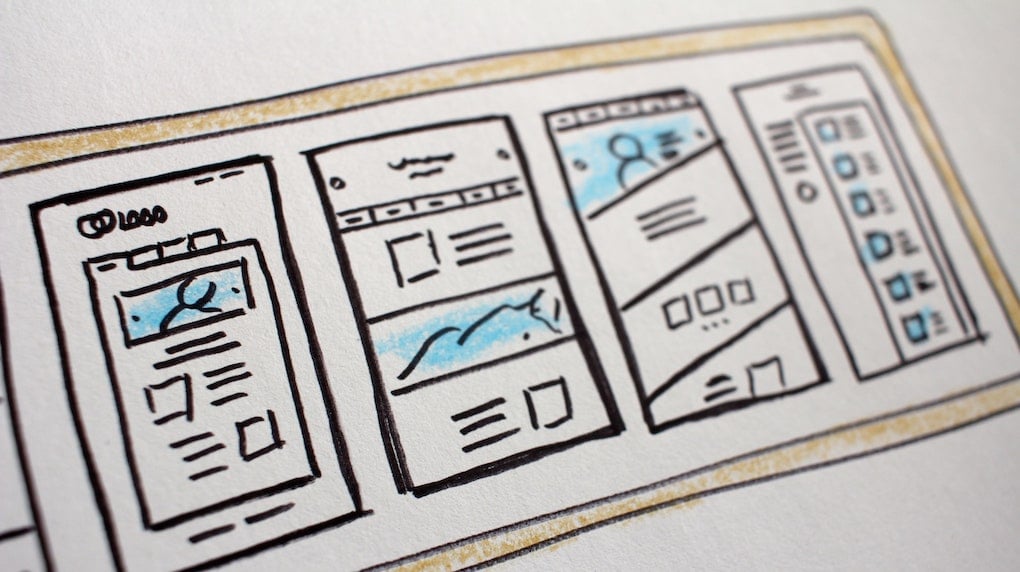 Two sides of the same coin: The marketing
Sometimes, you'll find that the quickest option for improving conversions and average order value isn't through the site build itself. Instead, you'll need to look at its marketing integrations and the campaigns you've built around it.
For example, correctly configuring your Google and social media integrations can quickly improve your store's visibility, and vastly improve your remarketing efforts and results. Better yet, do you have a cart abandonment workflow running? Or just a simple abandonment email? These changes go for a small price tag, but lead to big results.
Setting your expectations for a quick fix
In terms of cost, the biggest savings for a basic Shopify upgrade come from execution time. Your team or your partners won't need to dive as deeply for this sort of surface-level fix.
But remember: it's important to be realistic with your expectations. A quick fix may be exactly what you need as a stopgap for your Shopify. But as your growth continues, you may need to revisit other optimization opportunities with a more thorough approach. Your traffic and revenue may also see more modest growth.
You may also want to run a basic ad campaign to show off these upgrades. And in case you want one team handling both sides of the equation, remember: Major Tom can support both your development and marketing.
Digging in with UX/UI and conversion rate optimization

If you're looking for a more thorough fix, you can invest in structural and design changes to help customers navigate your store. You might hear this called Conversion Rate Optimization (CRO), or a User Experience (UX) project.

Either way, the goal is to evaluate each page and element on your site to streamline users' journey from a first visit to a sale. If you want to learn more, we've explored the process with an in-depth Shopify breakdown here.

When pricing this level of upgrade, remember that you'll need the support of design experts — a team well-versed in UX/UI, along with developer support to implement the changes and ensure that all new elements and structural changes work in practice. The time, expertise, and potentially larger team you'll need all affect the cost of a more in-depth fix.

If you want to keep costs under control, work with your team to identify priority pages — likely landing spots for visitors, popular products, your cart and checkout, etc. — that you can tackle first. But be ready for the possibility that your CRO efforts might need a holistic fix.

Investing in Shopify Plus — or a brand new site

If your Shopify store produces more problems than wins, or if your business has grown so much your current platform no longer supports your needs, it might be time to build a new site from scratch.
It shouldn't surprise you to hear that this will be the most time-consuming and cost-intensive change you can make. Although some of your content might be salvaged for the new site, you should go into this level of upgrade ready for a complete change. However you break down the costs, you're investing in a deep-tissue upgrade — and don't want to hamstring improvements by holding onto outdated assets or inefficient processes.
Of course, the exact scope and pricing of a new Shopify site can vary based on your priorities and needs. Expect a more elaborate discovery and planning phase to identify exactly how it can best serve both your brand and your customers. As with any build - digital or physical - taking the time to lay a strong foundation is vital.
Your project partners should be able to recommend the right templates to help you scale, can offer insights on brand strategy as they develop new elements, and product pages can be overhauled for SEO, shopping feed compatibility, intuitive up-/cross-selling, and more.
Best of all, a Shopify site that's built from scratch will be designed to work together. The upfront costs may be higher, but each element of your site will be planned as one part of the whole — and you'll avoid the problems that come with shoehorning new pages and functions into a site that wasn't designed to handle them.
The right team for the job should be clear about the scope of the project and the changes that you can expect — but they'll set you up to scale smoothly, seamlessly integrate your marketing as you grow, and continue to expand your site as necessary.
Think of this phase as investing in your future business — if your Shopify sales are in a different league than when you started, it might be time to upgrade accordingly.
Find financial backing for your upgrade
If you're convinced that it's time for a change, but the cost breakdown of your Shopify upgrade has stopped you in your tracks, don't panic. Financing support is available. Both Shopify and other lenders have noticed the post-pandemic growth in eCommerce, and want to encourage the right kind of Shopify overhauls.
For Shopify themselves, this is about investing in users on their platform and means you can find support for payroll, inventory, marketing, and more.
Similarly, third-party firms like Clearco will use a Shopify plugin to evaluate your sales and establish the potential for return on investment. If you use trusted partners — like Major Tom — they'll provide a loan for substantive Shopify upgrades using a trusted framework, and expect a return paid out from the increased revenues that result.
Get the whole picture
For more information, stay tuned as we revisit different elements of a successful Shopify strategy right here on the Mercury Blog.
Or, complete our downloadable Shopify Store Checklist for a closer look at what type of Shopify upgrade you might need.