Despite a global pandemic we're still marching toward the holiday season — so you should be preparing your Black Friday eCommerce marketing strategy.
One thing is for certain in these 'uncertain times': things have changed — notably, consumer behavior. Shopping habits have taken a turn this year but don't worry — we're bringing you 4 predictions (with actionable insights, of course) designed to prepare your eCommerce marketing strategy for the holiday season.
Buckle up for a blog dedicated to the best commerce marketing strategies!
Prediction one: Black Friday will take a hit but continue on
For the past several years, there have been plenty of articles of Black Friday losing its impact. With factors like the expanded time the sales take place or companies including REI becoming anti-Black Friday, the deals-heavy holiday has had its share of highs and lows. Black Friday sales have, however, continued to remain strong. Job loss, a pause in the economy, and a general feeling of uncertainty will cause Black Friday to take a hit, but it won't stop it from taking place.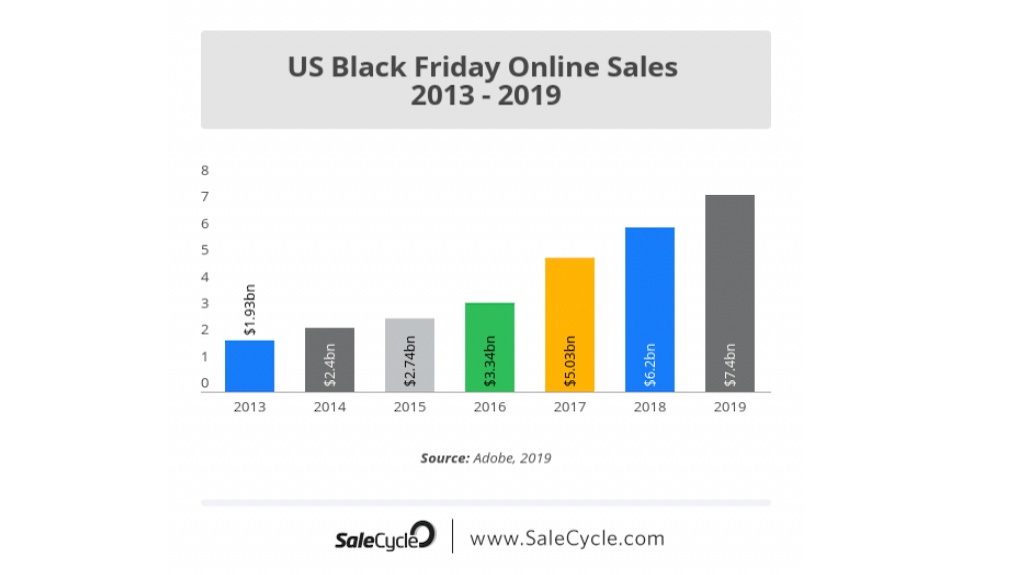 Although Black Friday has been seen as the pinnacle of the holiday shopping season, this year Prime Day is edging closer to Black Friday than ever before — it's now anticipated sometime between October and December. So, with Black Friday potentially sandwiched between Prime Day and Cyber Monday, you can expect sales to be spread out throughout the week. The concentrated 24-hour-sales window of Black Friday is likely to be a thing of the past.
Don't expect brick-and-mortar lineups: focus on your eCommerce marketing strategy instead
Additionally, this year there will be no hoards of shoppers queuing up early outside the stores — one of Black Friday's most notorious traits. Stores will either remain shut or have strict safety measures in place due to COVID-19. Big names like Walmart have announced their doors will be closed for Black Friday, giving their employees a much-needed break after a trying year. Instead, we will see a jump in online sales, something that has been increasing over the last few years — even without a pandemic's influence.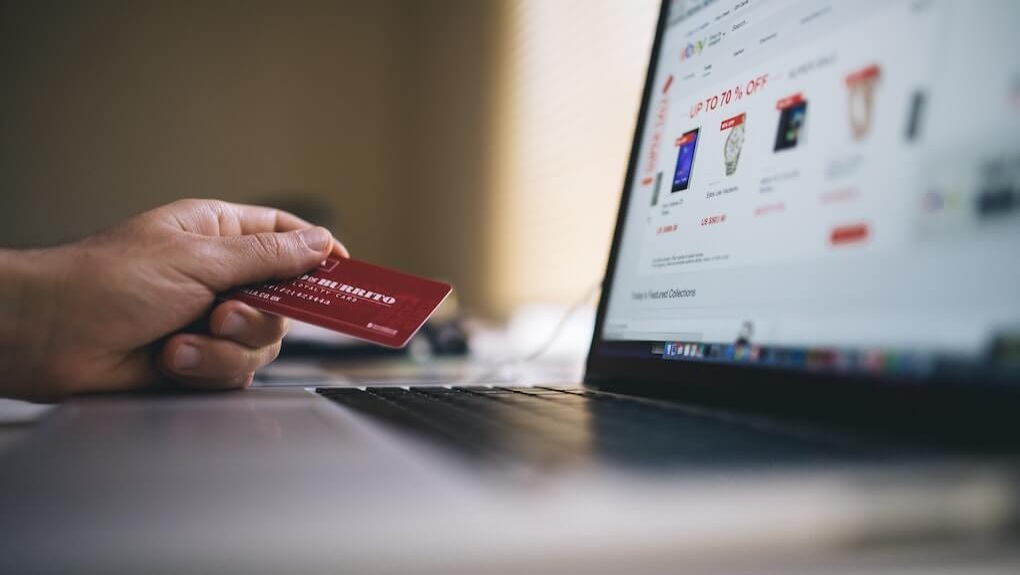 Will Black Friday be renamed?
As for the name? For the past decade there have been articles and discussions around renaming Black Friday — to no real effect. Black Friday, according to one school of thought, refers to when accountants would write profits in black ink and debits in red. As the large sales event would put companies "back in the black", Black Friday was eventually coined. The more likely reality is that instead of being renamed, it will fade out over the coming years.
What can you do?
Make your decision whether to participate in the holiday sales this year or take an anti-consumerism stance based on your brand's values. Whichever you decide, it must align with your ethos through and through.
If you choose to participate, how much money consumers will spend around and during Black Friday will be hard to predict, so be smart with your inventory. Instead of buying or producing a large quantity of products to push during the annual holiday sales, spend this year pushing excess products that didn't sell when the world went into lockdown. Make sure that whatever campaigns you run, you keep an eye on your bottom line and ROAS, and optimize where possible so that your business stays healthy.
Prediction two: Less cash flow from consumers with more emphasis on value for their dollar
The economic downturn and continued social justice movements have — and will — lead to consumers being mindful about where their money goes. People have long been driven by monetary value especially when it comes to the holiday season. Black Friday, Cyber Monday, and Boxing Day are, again, notorious for their sales-driven nature. The knowledge that spent-money will help a cause aligned with a consumer's own values is now more than ever a motivator in buying decisions.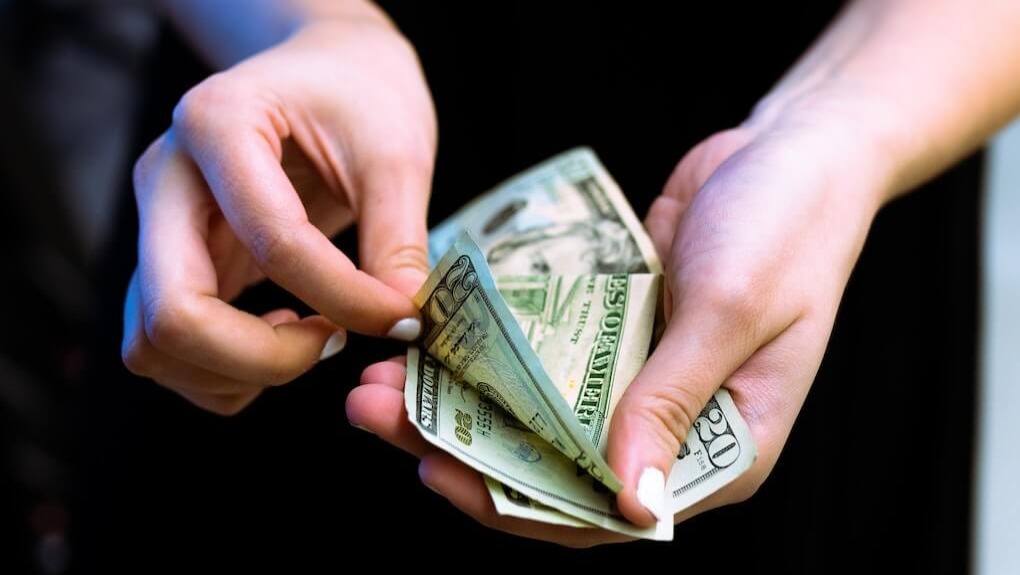 Filtering out the non-essentials
Now, consumers are purchasing products that have value not only from a monetary standpoint but also from an essential standpoint. The question "Do I really need this?" will be at the forefront of many consumers' minds. And, without in-store 'spur of the moment' purchases that catch a consumer's eye as they're standing in line or browsing for other goods, eCommerce retailers may be at a disadvantage to sell non-essential items.
What can you do?
You can increase the value of your product by bundling it with another product or service that complements its use: such as a loungewear jumpsuit with a blanket, or popcorn and dental floss — whatever your industry. Your eCommerce marketing strategy can entice consumers by offering a certain percentage off when the products are bought together.
For eCommerce retailers looking to recreate spontaneous in-store purchases, consider using loss aversion or urgency in your sales tactics. Have a visible countdown on sales items or use urgent "sale ends soon!" messaging. You can also get creative with your popups. To mimic those waiting-in-line sales, try using a popup once someone adds an item to their cart that suggests another, cost-effective item. If you can use complementing products — like makeup remover with the purchase of foundation — do so here.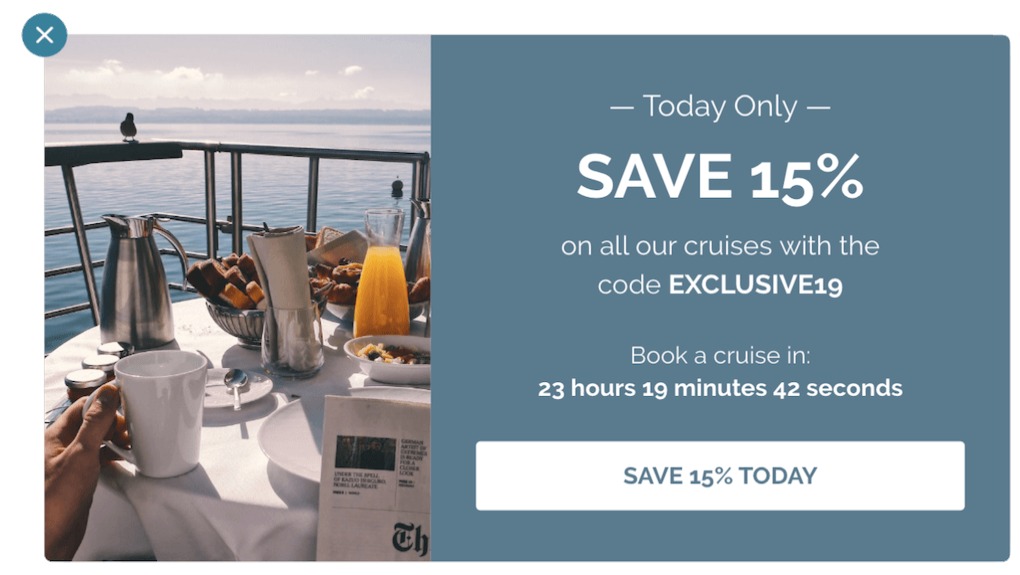 Loyalty, monetary reward, essential products, and value-driven purchasing
Consumer motivation will continue on the value-driven trajectory for the holiday season. They will be looking for essential products that can offer them value while considering their past loyalty to name-brands less. Remember the disruption in product supply-chains during the initial stages of the pandemic? Empty shelves lead to a decrease in consumer loyalty. When people couldn't find their preferred brand at their preferred retailer, they went elsewhere, choosing to change brands rather than wait.
All of this — loyalty, monetary value, and the essential nature of products — coupled with an increase in value-driven motivation when purchasing, creates an interesting niche in the marketplace.
Focusing on good causes
This willingness to spend more on a product that aligns with a consumer's values can cover any number of issues, ranging from environmental sustainability, social justice, or in support of their local economy. Native, for example, noticed an uptick of 900% in customer demand for non-plastic packaging. Listening to their consumers, Native released a limited run of their most popular scented deodorant with paper-based packaging. The initial 200 units sold out in 36 hours.
Other brands are revolutionizing the way we think about fast fashion. Our client Tidal touts their sustainable and socially-conscious flip flop line. The shoes are not only built from plants, they're built to last. Their veteran program means that 70% of their factory workers are US veterans and, with fair wages and career-focused employment paths, you can feel good about supporting them.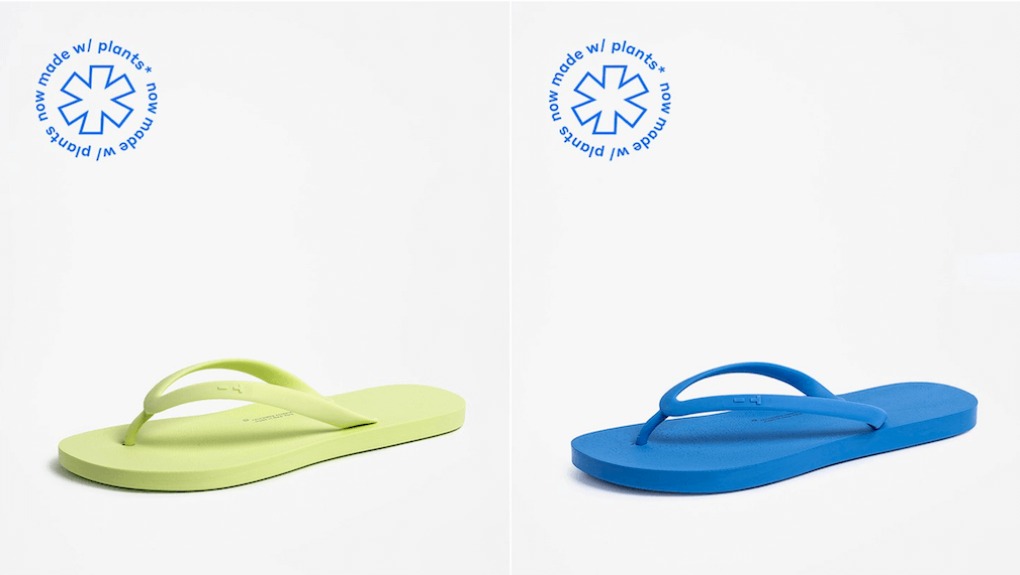 The New York company states they are "staying local, reducing waste and hiring veterans" to make an impact. Their product intentionally does not align with the typical seasonality and trend movements of fast fashion — ones that are often to blame for non-compostable products ending up in landfills.
What can you do?
Brand value alignment is nothing new, however, what those values are may have shifted due to COVID-19. People are factoring in the positive effects of their purchase to the point where they're willing to pay more for a product that supports a cause than a cost-effective product that doesn't. If your brand is genuinely committed to the cause it supports don't be afraid to let people know. Make sure you dedicate promotion of that messaging in your eCommerce marketing strategy.
If you can fit your product into a niche of "essential, value-driven product with a monetary reward" then you need to tell people how it hits those points in your messaging.
Prediction three: Omnichannel retail will become a 'must-have' instead of a 'nice-to-have'
For the first few months of COVID-19, retail sales plummeted while eCommerce purchases rocketed. You can expect those trends to continue after stay-home orders are lifted and brick-and-mortar stores reopen. Besides eCommerce's continued rise in popularity, expect to see things like contactless service and curbside pickup offered indefinitely.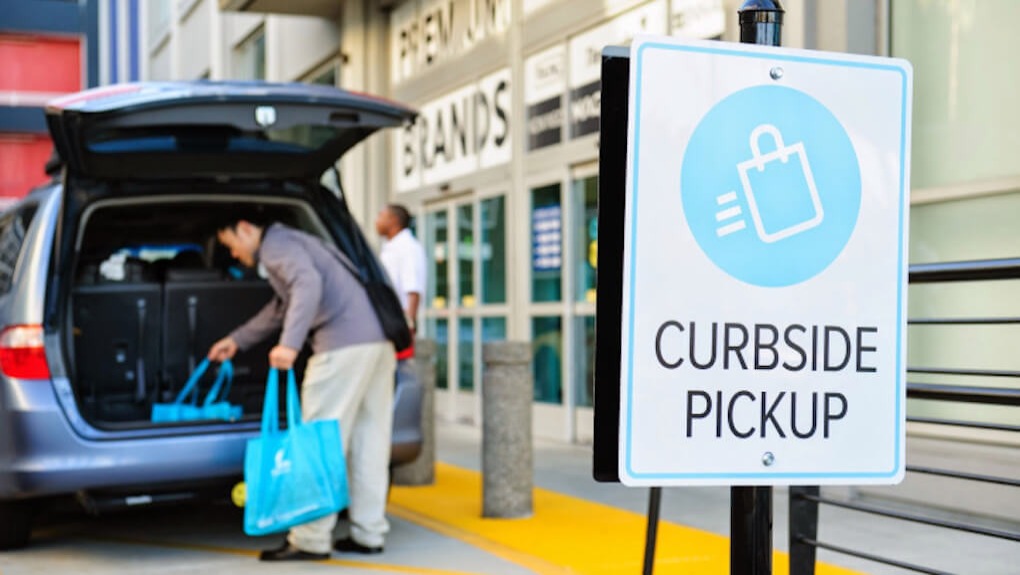 With these options becoming universally available, consumers will expect more from their experience with your brand. To be competitive, think about how your omnichannel retail experience works in action.
What can you do?
Conduct an internal audit before the holiday season on your customers' many touch points. Are they finding your product on a banner ad, browsing reviews on Facebook, utilizing a coupon code promoted on Instagram, purchasing on your website, and then grabbing it curbside the next day? Do all of these touch points work together to provide a seamless experience? Make sure you find the holes in your omnichannel strategy before holiday season traffic.
Make mobile work for you
Prioritize your app especially in regard to functionality. Expect customers to interact and purchase your products on mobile. If you can offer an easy and intuitive experience on your app then you can expect higher conversion rates. Bonus points if you can design your app to support all of your consumer's potential touchpoints.
Platforms to consider:
Of course it goes without saying (but we'll say it anyways): Make sure your business offers online sales everywhere and make sure those channels are telling the same story. Make it easy for your consumer to purchase your product. Are you utilizing Surfaces Across Google, a free Merchant Center program? How about Facebook and Instagram's many conversion focused ad types? If you need help setting up a platform that works for you, we're here to help. We have the Tin Can for quick improvements or you can reach out for larger projects.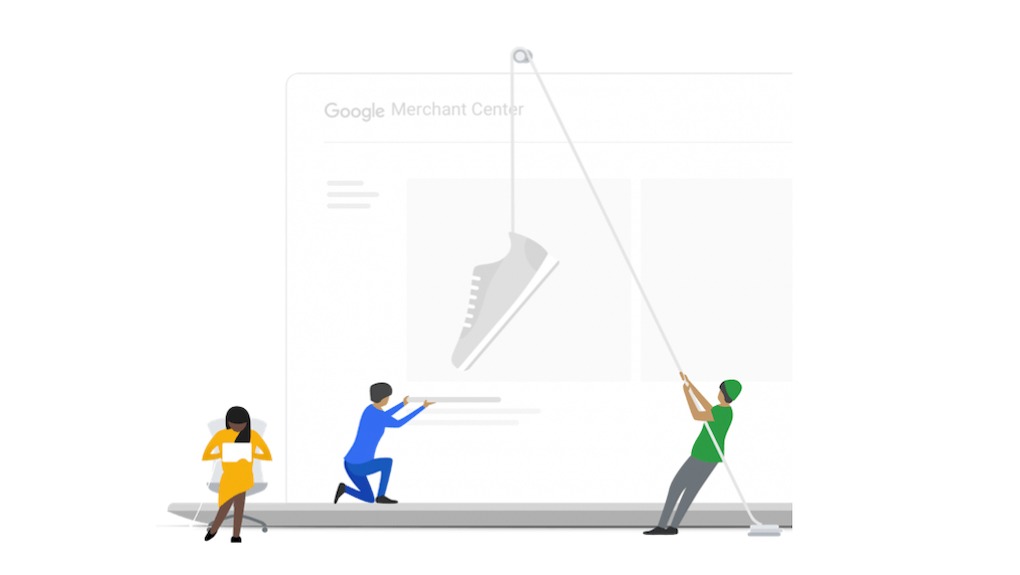 Set yourself up for eCommerce success
With eCommerce now being the primary sales channel this year, it is crucial that your online store is set up for success. Make sure you have a seamless user experience and have eCommerce marketing strategies involving the likes of pixels, cookies, and abandoned cart workflows to help encourage sales. Plus don't overlook your website's capacity. Make sure your hosting provider can handle the amount of traffic you aim to direct to your site so that it doesn't crash — and cost you thousands in lost sales.
Pro tip: Also, make sure you attribute any offline conversions back to the right channels to gain more accurate ROI and ROAS metrics. Using Google's Offline Conversion Tracking feature, you can trace a phone or instore purchase back to the first digital touchpoint. (We can help if you need this feature.)
Prediction four: Health and safety first — that includes employee wellness and consumers' self-interest
The COVID-19 guidelines governments have issued have made businesses restructure their brick-and-mortar stores and how they do business face-to-face. No matter what stage society is in, whether that's full alert or COVID-fatigue, holiday shopping will see increased health and safety measures.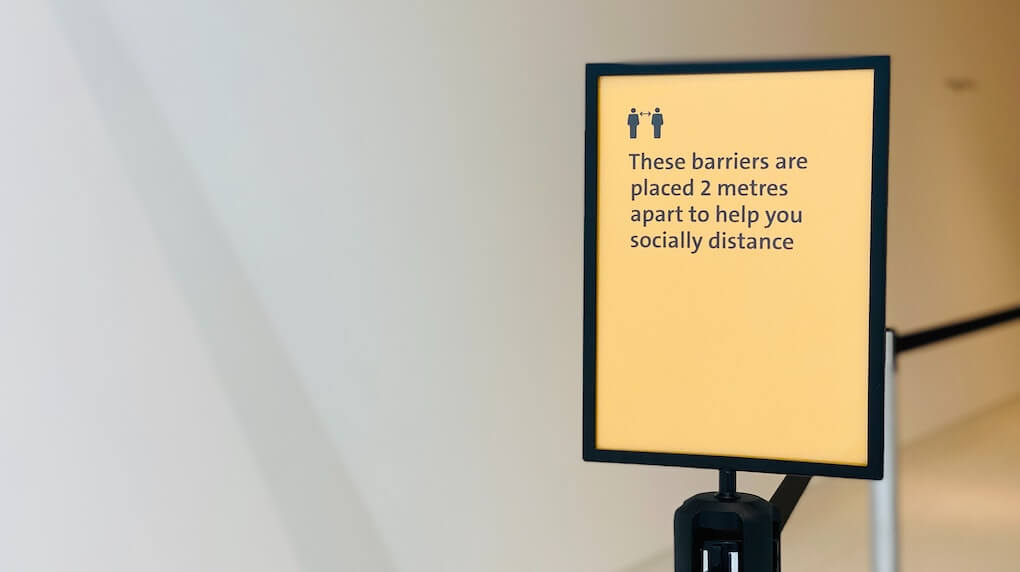 What can you do?
People are more concerned with issues like hygiene, the welfare of employees, and their own safety against COVID-19. Consumers want to know what your safety measures are — so tell them and don't be shy. If you see a way to go above and beyond the guidelines provided, do so. You can expect to see success from brands that advertise hygiene and employee welfare.
Consumer behavior and the holiday season
Despite the changes in consumer behavior, the holiday season is inevitable. Your organization should create a solid eCommerce marketing strategy now that addresses how they will adapt to the shifting landscape. And, as always, we are happy to help.
Not sure what you need? Speak to an expert to find out. Our one-hour strategy consultation could be the best $150 your company invests this year.
Since March, McKinsey & Co. have been conducting global consumer surveys and research to grasp the effects of COVID-19. As a result, they have provided insight into consumer sentiment and stated behavior from country to country. Their recent publication "Consumer sentiment and behavior continue to reflect the uncertainty of the COVID-19 crisis" outlines much of the statistical evidence used for the predictions in this article.