They say time makes fools of us all. Looking back at Major Tom's 2020 predictions about the future of marketing in 2024, we can definitely see what they were talking about.

We're ready to admit it: as 2024 approaches, the specifics of our 2020 theories look like they won't quite hit the mark.
Reflecting on our 2020 predictions about 2024
3D printing

hasn't taken over the world of eCommerce — although some degree of personalization is now the expected standard across the industry.

Driverless cars

haven't yet reached the masses — although new paid media formats and targeting tactics continue to redefine what's possible in the world of display.

Social VR

hasn't quite

swept us off to the Metaverse

— even though brands continue to depend on compelling digital experiences to help them connect with their audience across a complex, increasingly digital customer journey.
In other words, while we correctly identified some underlying trends, they didn't exactly lead where we guessed.
That's okay. As we said in the original blog: no one in marketing has a crystal ball. You can only take educated guesses at what's ahead based on the current data. You build the best plan possible with that information — and when your hypotheses don't pan out, you adapt accordingly.
Predicting Marketing Trends in 2024
That's why we're back for round two. With 2024 only a few months away, we sat back down with experts from across the Major Tom team and asked them a simple question.
Which trends do you think will define marketing in 2024?
Across their answers, three main themes emerged. Without further ado, here's what — in our informed opinion — you should expect from the future of marketing in 2024.
1. AI solutions will continue to evolve — and separate winning marketers from the pack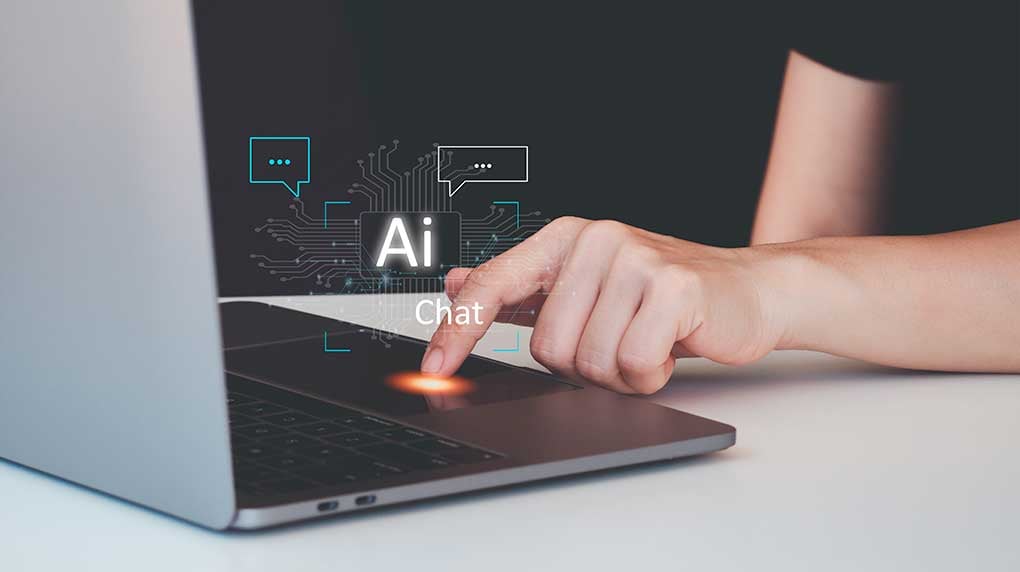 We'll start with the obvious. AI isn't going to disappear in 2024.
You can already read some of our thoughts on how AI, generative AI, and machine learning have reshaped what's possible in our industry today. But as these tools continue to evolve in the year ahead, AI's impact will be felt across industries, affecting how we all work.
Major Tommers say:
"It will be absolutely crucial to find the smartest and most relevant ways that AI can work for your business in 2024."
That doesn't mean using tools like ChatGPT or Midjourney to replace human-touch skills or as a band-aid for flailing campaigns. These tools aren't (yet) experts at maintaining a consistent visual identity and voice for your brand, for example.
The Evolving Best Practices in AI Utilization
As tempting as it can be to approach generative AI as a magic wand to fix your problems, your team's expertise will be vital to turning AI output into polished, creative, and effective work that stands out from competitors using similar tools.
Keep in mind that the best approach to AI will be a moving target for some time to come. We expect the status quo for these tools will continue to change rapidly throughout 2024, so don't get too attached to today's best practices.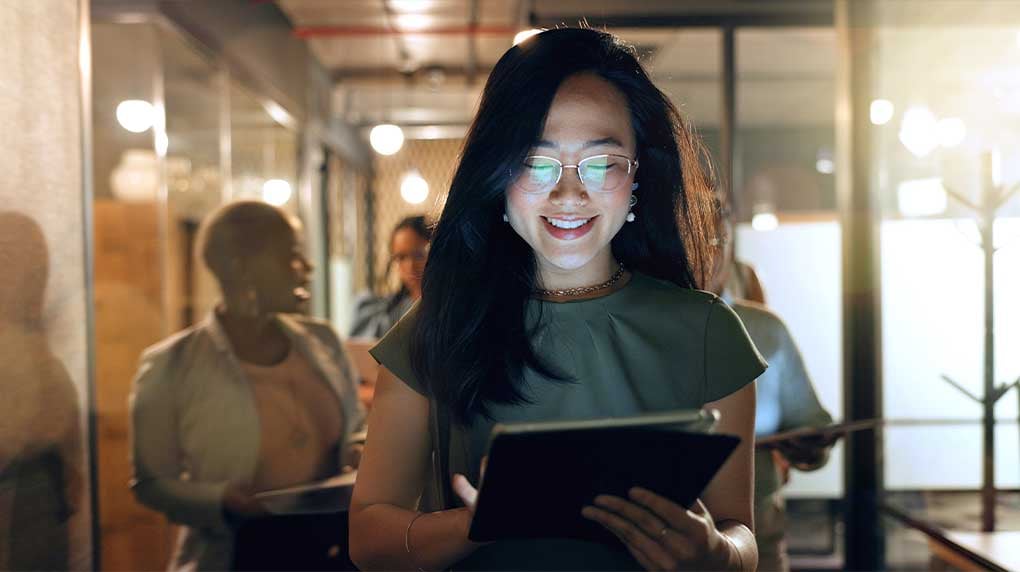 The good news is that AI itself should help marketers across the industry become more flexible, adaptable, and resilient as we deal with these changes. While we're excited to see how AI technology itself advances, we also expect to see marketers' understanding of AI advance by leaps and bounds in 2024.
Expect to see increasing efficiencies and automation for multiple parts of your work, and watch for more and more established brands to incorporate AI directly into their solutions. Major Tom's Victoria Samways shared more thoughts on this trend in her AI Q&A with the Digital Agency Network.
AI continues to accelerate paid media personalization and analytics
For paid media, we're anticipating a few more specific, AI-driven changes. As big advocates for data-driven strategy in your marketing, we're excited to see the new ways in which analytics and AI combine in 2024 to fuel informed marketing decisions and create personalized marketing campaigns. Tools like Google's Marketing Analytics & AI Solutions (currently in alpha) should offer new ways to analyze and better understand data as the year progresses.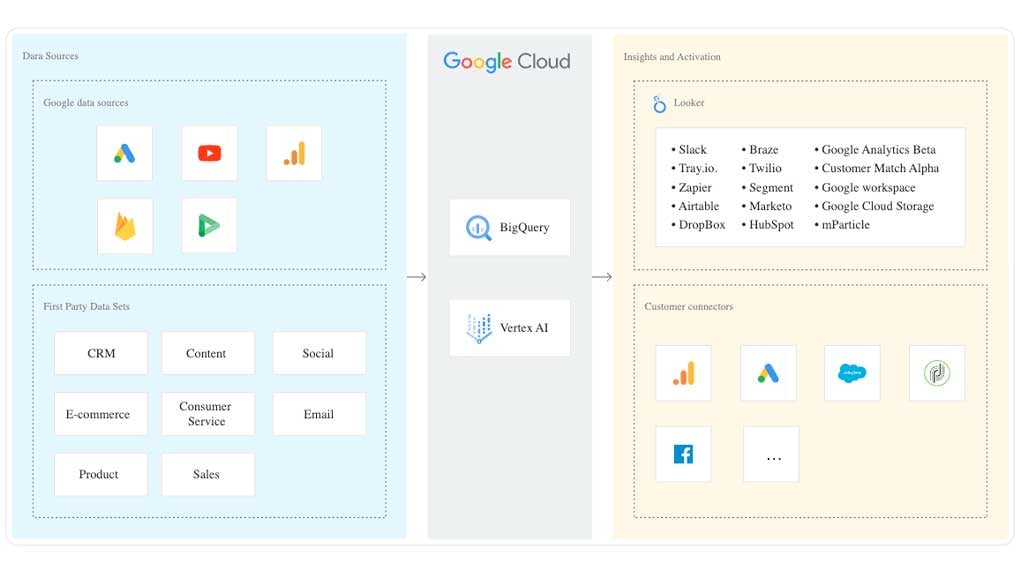 We also expect to see dynamic ads integrated with AI become a bigger part of effective paid media strategy across platforms. The speed with which AI tools can personalize the creative mix and audience targeting for your campaigns seems like it will inevitably become standard practice across the industry.
As AI develops, we also expect the media buying process to become more and more accurate, allowing marketers to reach unique and granular audiences with tailored ad content and placements (for more on why that matters, see our next trend).
Navigating personalization, privacy, legal and ethical approaches to AI
Of course, we also expect the balance of personalization and privacy to be a hot topic throughout 2024. Ethical marketers and UX designers will need to find ways to offer personalized experiences that grab audience attention — without compromising user privacy. Get too personal, and you risk feeling intrusive and unnerving. Avoid personalization altogether, and your work might not connect.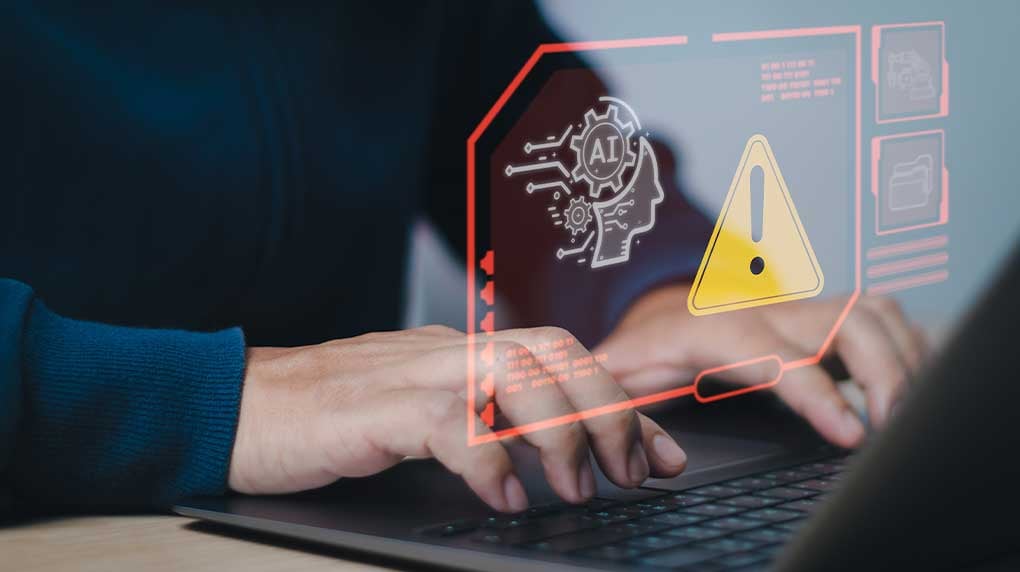 Marketers will also need to watch the shifting legal landscape around user privacy and AI, and ensure they have a considered, ethical approach to using the available tools.
Still, more than anything else, AI solutions are what our team identified as the pivotal factor for brand success in 2024. Are you ready to make the most of it?
2. Authentic audience engagement will beat out the hard-sell
We get it. Every dollar you spend on your marketing has to ladder up to some kind of ROI, and you can't justify your budget without data that convinces your leadership to back your campaigns. That can lead to a laser focus on certain KPIs — sometimes at the expense of other leading indicators.
Beyond ROI: The Shift to Authentic Connection
But in 2024, we expect that the most successful brands will be those who look beyond conversions and clicks to figure out how to create authentic, impactful connections with their audience.
You might have already noticed this trend in our look at Meta's "Threads" social network. In that blog, we shouted out four brands who threw best practices to the wind and found unique, resonant ways of interacting with their followers on the platform — all of them raking in user engagement as a result.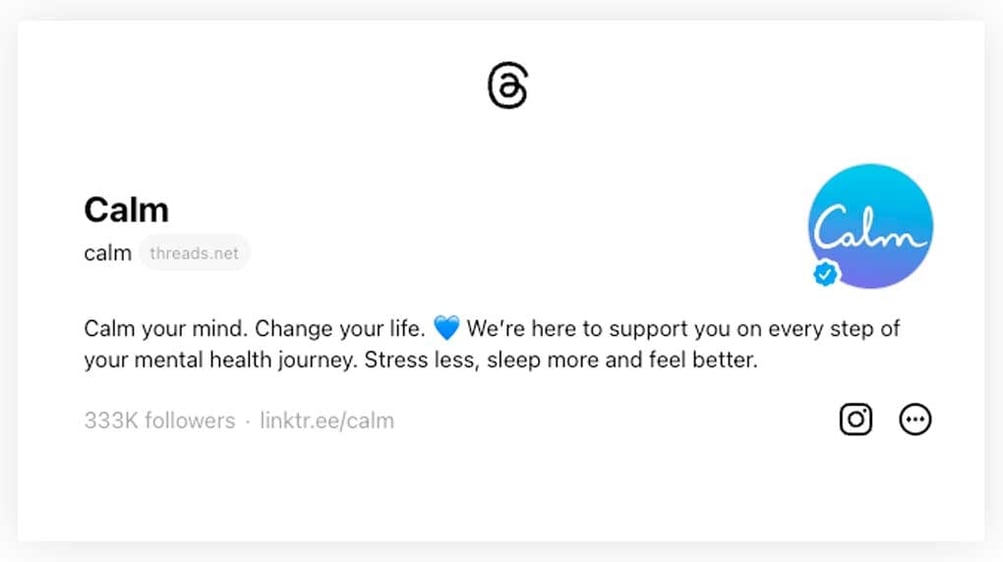 In 2024, we expect this type of engagement to pay off in spades.
The Critical Role of Audience Perception
That's because, between increasing economic challenges and increasingly savvy consumers, your audience will be second-guessing how they use their hard-earned money more often than ever. They'll also be increasingly jaded about brands who constantly, transparently sell to them — particularly on channels where they aren't interested in buying. Brands who want to succeed will need to read the room.
It will take more than lower prices or brand prestige to win audiences over. As people continue to think more and more critically about what and where they buy, they are drawn to brands that have a clear, genuine mission statement behind them. We suspect that the trend will accelerate in 2024.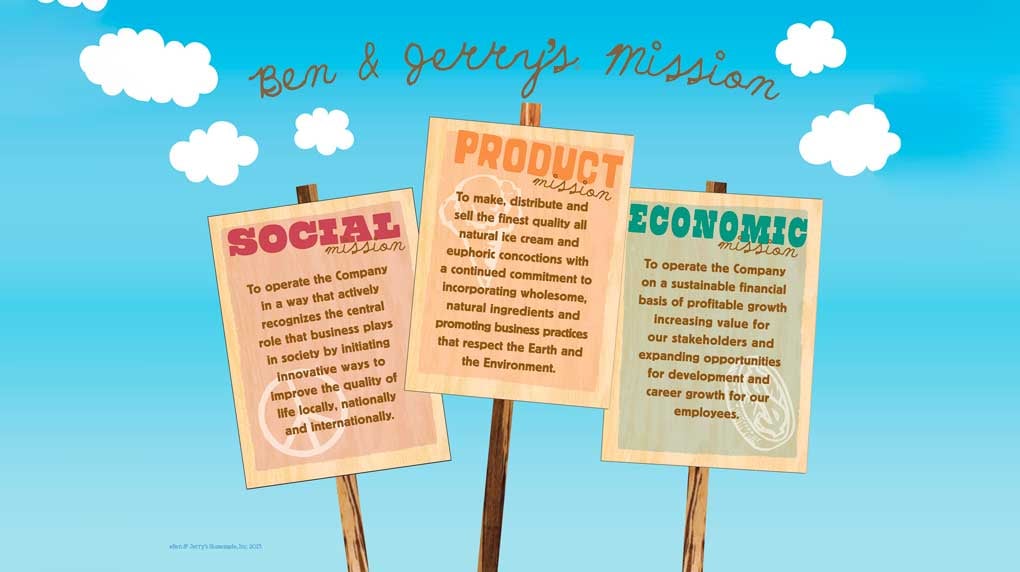 Remember, as Major Tom's Jenny and Jerry discussed in our post about Pride Month marketing, audiences can tell when you're trying to cynically cash in on a cause or identity. Brands that succeed must be as authentic as possible, strive for inclusivity, and know their audience inside and out.
Sustainability, strategic media placements, and messaging
Oh, and expect sustainability to be a particularly hot topic this year amid increasingly urgent, global calls to environmental action. Don't be surprised if big sustainability wins and missteps define the reputation of more than one brand in 2024.
We also expect that these priorities will start to inform brands' media placements as much as their messaging. Rather than throwing money at popular channels that don't fit their audience, brands will need to be more selective, finding and budgeting for the channels that their audience actually uses. As we saw with Twitter/"X" this year, you should never take a popular platform's status for granted.
Above all, to win over your audience, you better have a relevant — and genuine — story to tell.
The art of storytelling in modern marketing
It's crucial that brands don't get lost in the new and the shiny in 2024. Even if you've identified the "why" that will have customers rallying behind your business, a focus on communication fundamentals will be what wins them over — especially if competitors leave those fundamentals behind as they chase other hot trends like AI.
As tech overhauls processes across the industry, the Major Tom team actually sees compelling, human-focused ads as a unique opportunity to differentiate yourself from the competition in 2024.
The importance of value-oriented ads
Remember, one of the most fundamental premises of advertising is that your ads should provide value for prospects and clients. Ads should be about them and what they stand to gain, not about you. We've noticed more and more brands who make themselves the hero in their advertising campaigns. Think of yourself instead as a facilitator. Your customer is the hero; you just give them what they need to overcome challenges and reach new milestones.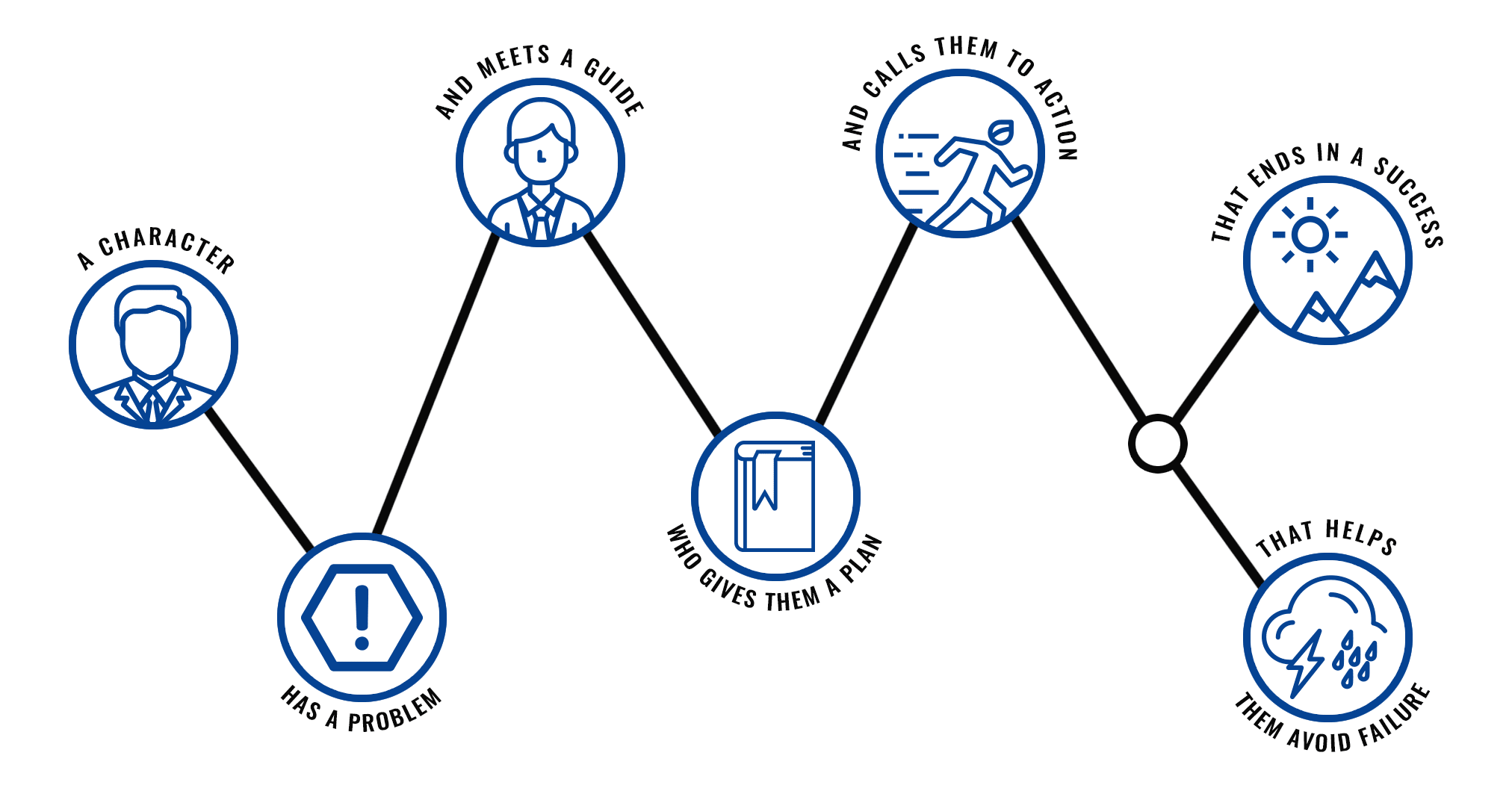 As Kristin Spiotto of Decoded Strategies pointed out in her session at this year's B2B Marketing Expo, you must clearly and concisely say how you'll help your audience "survive and thrive."
For more insights on integrating powerful storytelling into your brand marketing, check out our other content takeaways from the B2B Marketing Expo 2023.
The rise of content communities and conversational marketing
That's not to say that new technology won't change the way winning brands interact with their customers in 2024. We're particularly excited about the possibility that close-knit "Content Communities" will come back in a big way next year.
What are content communities?
Originally used to refer to social sharing platforms like Flickr, Tumblr, and yes, even YouTube (before it grew into the juggernaut we all know today), Content Communities simply refer to focused groups of users who build communities around specific interests and types of content.
We're excited about the possibility of brands helping to build these communities: spaces where customers can connect, share experiences, and learn more from one another. Think of the return of specialist forums versus umbrella content aggregators. By being innovative and community-focused, brands can build a loyal and happy customer base — that will set them up for success, even in a fast-changing market.
Better yet, as AI improves, conversational marketing should become an increasingly effective tool for brands in the know. Engaging customers through messaging platforms, chatbots, and other AI-driven communication tools might help create the sort of interactive, personalized experiences that these spaces thrive on, even at scale.
In 2024, we expect to see brands succeed when they blend this kind of adaptive innovation (along with AI-driven efficiency and flexibility) with a deep understanding of what their audiences want from these close-knit communities.
We're big believers in the right medium acting as a force multiplier for compelling messaging and memorable creative. That's why Major Tommers expects big things when brands use new technology and impactful storytelling to build these communities and connections in the year ahead.
3. Multiple forces will shake up the customer journey — and how you track it
The last big shift we expect to see in 2024? We expect to see a whole variety of factors — both inside and outside of the industry — continue to change the shape of the customer journey and how we interact with it.
Third-party cookies
First up? While you've probably heard this more than once, be prepared for the third-party cookie to disappear in 2024.
With Google following Apple's lead and announcing that they'll start phasing out 3rd party cookies on Chrome midway through 2024, another big domino is set to fall in the industry's inexorable move away from cookie-based tracking.
That will be a big challenge to the industry's current models of tracking and analysis. Ad-serving platforms that rely heavily on access to these third-party cookies, like Meta, will be heavily impacted by the change.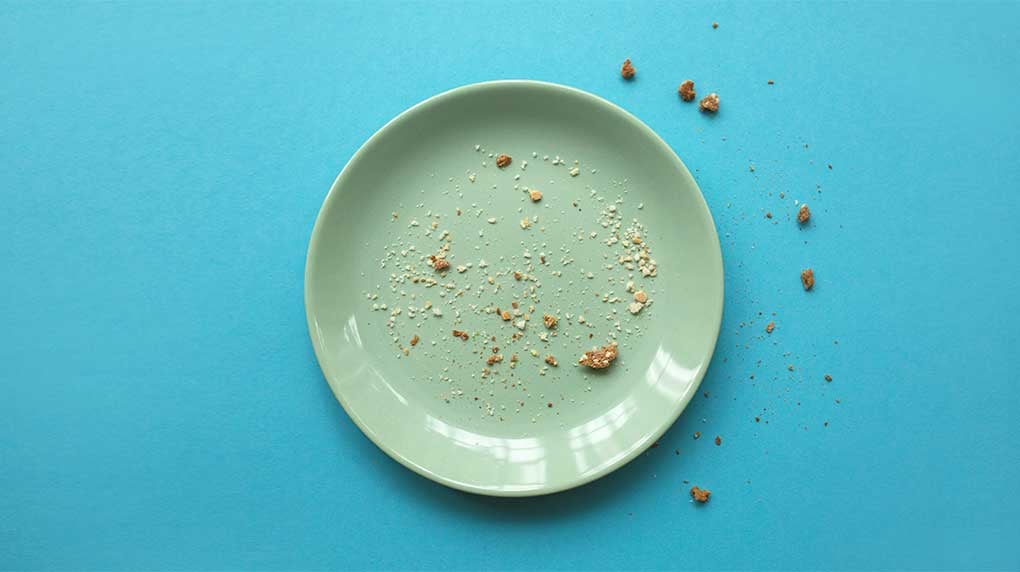 Data strategies and first-party data
Successful marketers will be those who have strategies in place to manage the change. You should be prepared to start backing up and collecting data with a server-side solution ASAP. For example, on Meta, get the Conversions API up and running to ensure that your various marketing data sources are connected to (and usable by) Meta's systems.
Of course, this is also a big opportunity for savvy marketers who can offer new services to help clients bridge the data gaps that open up in 2024. Think offerings like server-side data collection, data activation, and reporting optimized for the realities of data and tracking in 2024.
Any way you slice it, we expect better use of data signals to be a huge competitive differentiator for advertising in 2024 — and reliable first-party data will be a must.
Changes in technology lead to changes in perspective
We also expect to see more leaders and members of the C-Suite embrace the idea of an integrated approach to marketing. As the customer journey continues to fragment and evolve, 2024 should make it clearer than ever that no single channel works in a silo.
Assuming that you can win over a customer with any one channel — or that every channel can serve the same goals and behaviors — is a shortcut to a flailing strategy. The right place to build brand affinity isn't necessarily the right place to push for clicks, and neither can pull the full weight of your plans alone. That will be clearer in the year ahead — and we expect to see big wins from multi-channel strategies that meet audiences where and how they live online.
Read more of Major Tom's thoughts on learning from your customer journey here:
Brand awareness and Connected TV
On a similar note, some of Major Tom's paid media experts expect to see a big shift in budgets towards brand awareness campaigns and Connected TV as a channel. With popular streaming services like Disney+ and Netflix introducing ad-supported tiers, granular targeting, and rapidly increasing budgets and buys for CTV channels, we expect this to become a popular option for major brands in 2024. By pairing the perceived legitimacy of TV placements with the flexibility of digital channels, CTV should make a big impact on brands' awareness efforts next year.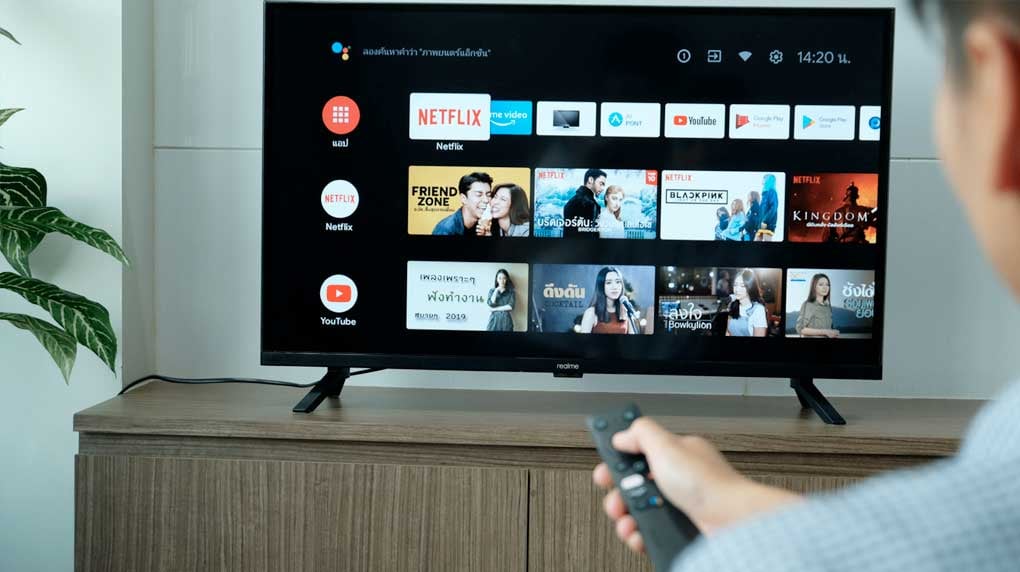 Demise of the macro influencer?
Let's end things with a bolder prediction for the year ahead. Are you ready for social media to collapse in 2024?
Okay, that's definitely not happening — but with the decline of Twitter, Threads' potential to be a flash in the digital pan, Instagram's increasingly monetized feed, and occasional high-profile tension between Twitch and its content creators, could we see the demise of the "macro influencer" in 2024?
Well, maybe not. But if influencers' audiences increasingly split into smaller, more focused groups and channels (see our thoughts about Content Communities above), we could see a shift in the dynamics behind influencer marketing — with tighter relationships between smaller influencers and more closely-knit fans.
For example, think of the shift on YouTube from exclusively offering ad-based revenue to supporting alternate forms of monetization, like channel subscriptions and YouTube Shopping. Or the mass exodus of culture writers across the web from smaller online publications to platforms like Patreon and Substack.
Could we see this trend accelerate across the entire influencer ecosystem? Will influencers burnt out by chasing the algorithm abandon their platforms en masse? Cards on the table: we don't have much data to support this last guess. Only time will tell.
Disruptions driven by more than just tech
Of course, not all of 2024's disruptions to the customer journey will be driven by tech. Major Tommers have their eye on new legislation like Canada's Bill C-18, which had a huge impact on media placements this year. In the wake of this legislation, providers like Google and Meta jettisoned Canadian news results from all of their channels to avoid what they described as the risk of uncapped fees and financial liability. Whether or not you agree with Meta and Google's decision, there's no question that it radically reshaped their channels for Canadian audiences.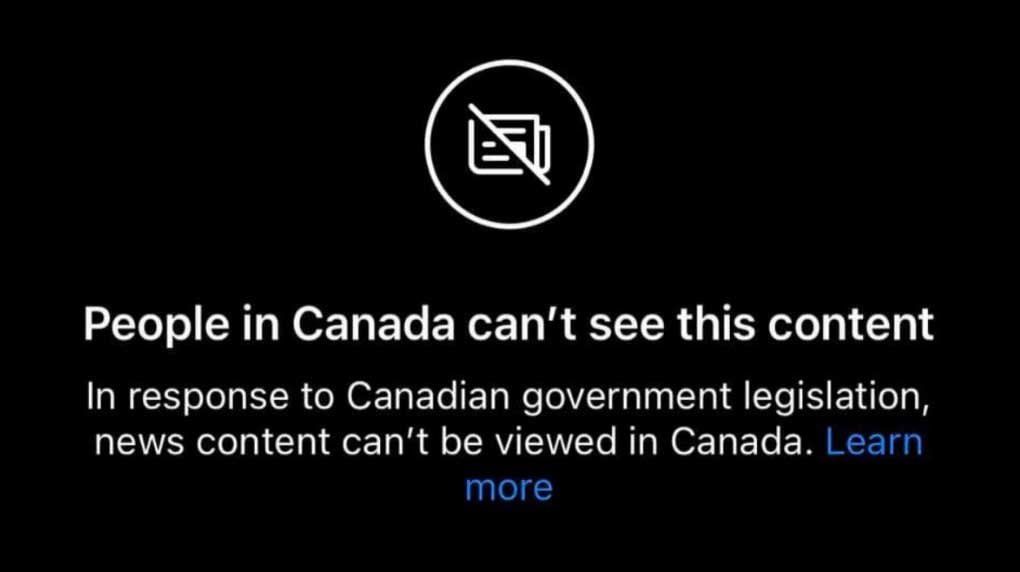 Similarly, we noted in our look at Threads that data security laws in the EU have (so far) prevented the platform from launching there at all due to concerns about how Meta handles user data on the platform.
In other words, Major Tommers expect evolving laws like these to significantly affect how and where you can reach your audiences in 2024 and beyond — along with the tracking changes we've described.
Face the unknowns of 2024 and beyond with confidence
It's worth saying again: you won't be able to predict every change and curveball that comes your way in 2024.
What you can do is build a well-rounded approach that plays to your brands' strengths and leans into the trends and the data that we already have available.
If you want to stay up-to-date with the latest strategic take on marketing, scroll down to subscribe to our blog, Mercury.